SIDIA Body Care
Following the launch of hand care, SIDIA expands its personal care line with two body care skus: The Body Exfoliant and The Body Serum, a spray-on body lotion. The packaging exudes a sense of understated luxury, featuring sleek components that will elevate any shower or bathroom vanity.

The secondary packaging showcases close-up body visuals that not only demonstrate the product applied to skin, but also capture the serene and beautiful experience of a self-care moment. Personal care is intimate, and we wanted to capture that notion through dark, sleek components and sultry, blurred photography on the boxes that house them.
Inspired by the product colour and amber-coloured component of The Body Exfoliant, tones of orange are brought in through the typography on the box, as well as through the warm toned hero imagery. The use of orange was also inspired by the bright citrus notes of the product scent.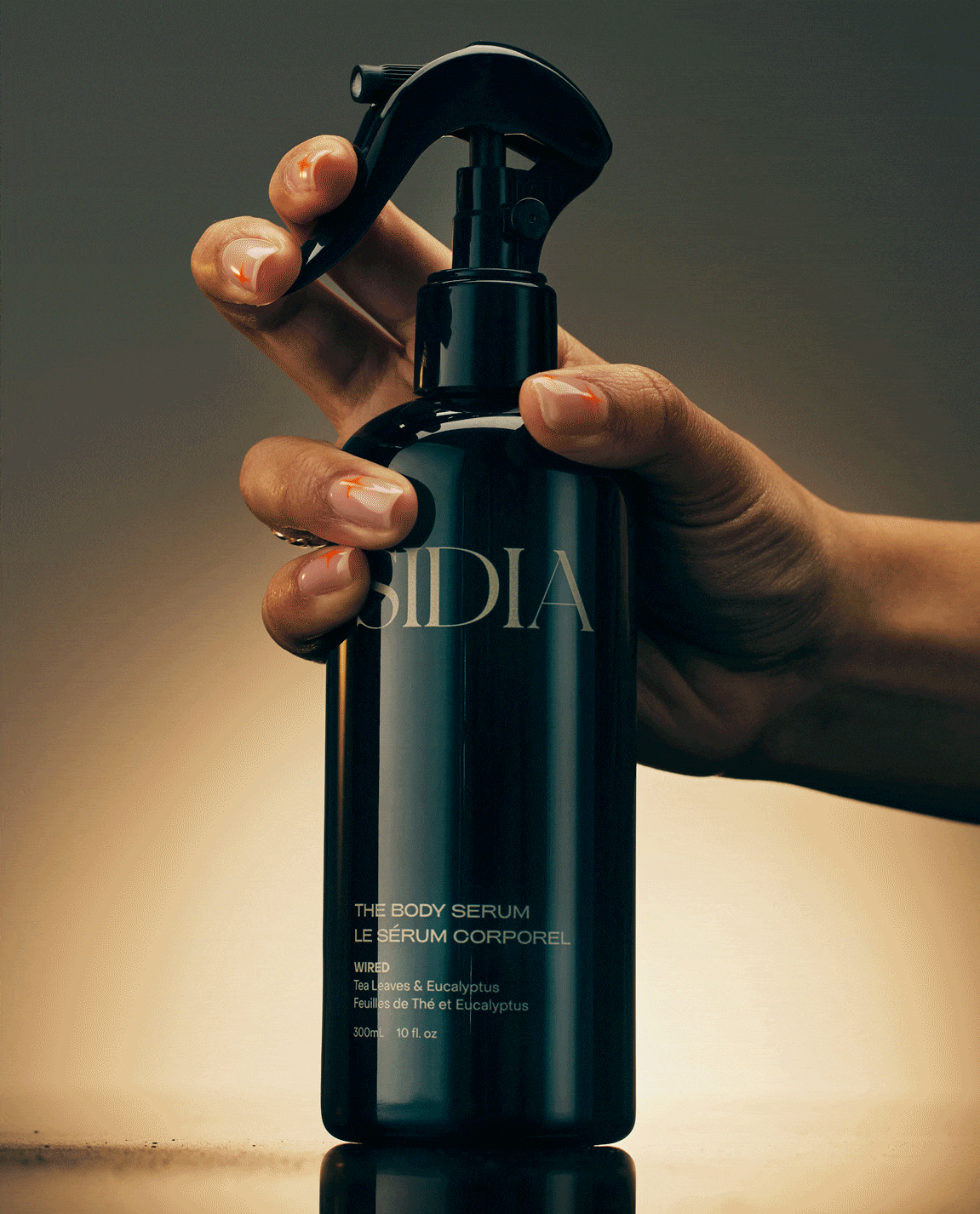 Role: Packaging Design & Art Direction
Art Direction: Camille Duncan
Creative Direction: Erin Kleinberg
Photography: Michael Kazimierczuk
Prop Styling: Wilson Wong
Producer: Alex Stern
Logo: Jane Espiritu