SIDIA Hand Care System
Apparel brand SIDIA ventures into the beauty space with a two-step hand care system containing The Hand Exfoliant, an exfoliating soap, and The Hand Serum, a hydrating serum. The packaging leans into a moody, luxury aesthetic with sleek black components that bring a touch of elegance into the bathroom. The matte and shiny bottles speak to their respective product textures, while subtly differentiating between the two products. A jewel-esque emerald green cap brings a pop of color and excitement to the minimal palette.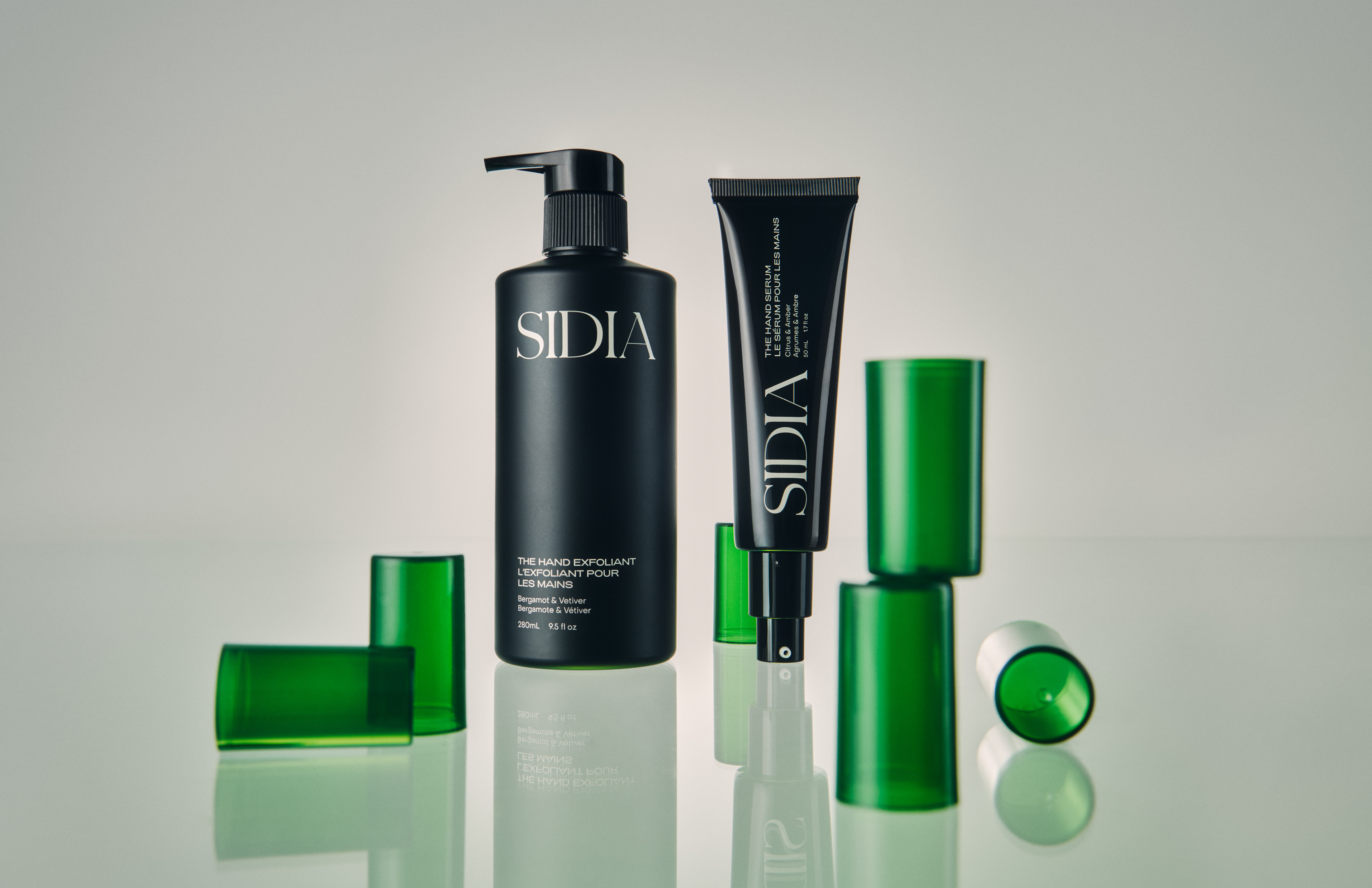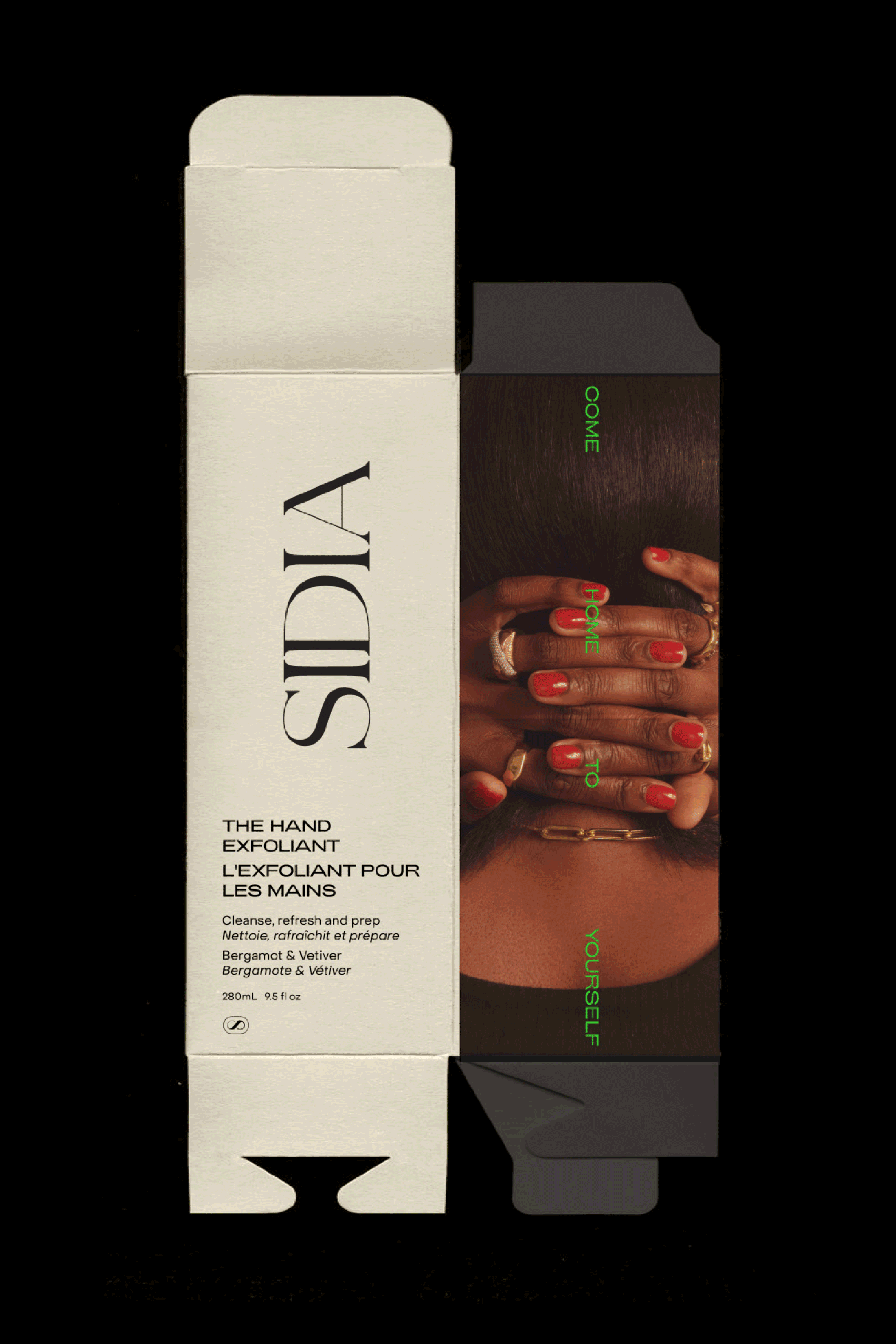 Adding model photography to the outer boxes brings a lifestyle element into the packaging, speaking to SIDIA's goal of inspiring consumers to find comfort in their own skin.

Role: Packaging Design & Campaign Art Direction
Creative Direction: Erin Kleinberg
Photography: Michael Kazimierczuk
Prop Styling: Wilson Wong
Logo: Jane Espiritu